About DetailXPerts – the Professional Car Detailer
The Professional Car Detailer
DetailXPerts is the world's first eco-friendly steam car detailer franchise. Our unique patent-pending technology saves tons of water. Thousands of satisfied customers around the country and beyond its borders recognize its uniqueness, brilliant results and environmental friendliness. Our unmatched combination of using the power of steam with green products brings back the shine to your vehicle. Additionally, it also preserves nature and its precious resources. This is exactly why DetailXPerts has become the go-to car detailer for so many vehicle and nature lovers.
How DetailXPerts Was Born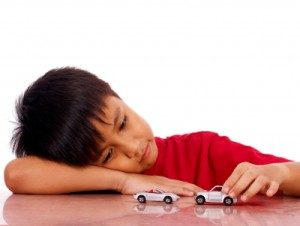 The idea of our professional car detailer business venture was born from an innocent child's remark (literally!).
In 2002, Emmanuel Williams, founder and chief executive officer of DetailXPerts, a native Detroiter, was sitting on his porch with his then 8-year-old son Emmanuel Jr. They watched cars go by while talking about the world and the environment.
Em­manuel Jr. had an epiphany and asked: Hey dad, why don't you wash cars with steam?
Emmanuel Sr. was puzzled by his son's query. Like any good engineer, he started experimenting until he perfected a process for steam cleaning.
Once the technical aspects were in order, Em­manuel was joined by his wife, Angela Williams. She took on the creation and testing of a business model designed to turn their ideas into profitable solutions.
After proving the business model suc­cessful, Emmanuel and Angela decided that this green car detailer business was going to be the catalyst for fulfilling one of their major callings in life: helping others achieve financial independence while creating jobs. After extensive research and consideration, they decided that the win-win relationship inherent to franchising was the most appropriate vehicle to achieving their dream.
Our First Eco Car Detailer Shop
In 2006 our first eco car detailer shop opened in Indianapolis. We've come a long way in developing customized car care that's safe for the environment. And we're certainly finding new and refreshing ways to bring you the best possible detailing services in the market today.
Our detailing business is the first to use steam cleaning methods to maintain the beauty and good condition of your vehicles. By using steam, our patent-pending cleaning system conserves precious natural resources. Instead of the 40 gallons it takes to hand wash a vehicle in the traditional conveyor car wash, DetailXPerts' car detailer technicians will need only two gallons to wash 15 vehicles.
In 2008 DetailXPerts Created the First Eco-Friendly Vehicle Steam Cleaning Franchise System in the U.S.
We continue to grow at a consistent rate. Our long-term objective of having more than 1,100 franchises in the next 10 years while creating more than 30,000 jobs in the process is well within view. Our detailing business offers car franchise opportunities to ideal candidates interested in becoming a successful business owner. We're committed to helping franchisees from lower socio-economic brackets become financially-independent entrepreneurs. At DetailXPerts, we strive for excellence, customer satisfaction–and last but not least–environmental protection! Learn more about our Mission & Vision!