Eco Car Wash Reviews
As a conscious customer, you want to make a well-rounded informed choice. It does not matter whether you are shopping for products or services, you want to make sure that the supplier you choose is well worth your business. So, when it comes to choosing a professional detailer to take superior care of your vehicle in the most nature-friendly way possible, you want to see some eco car wash reviews and recommendations from other users.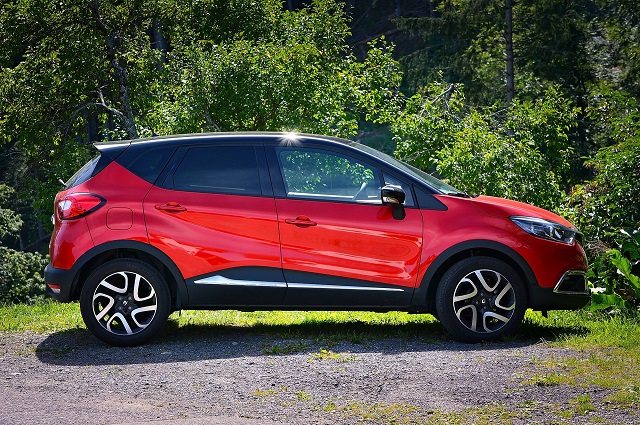 We understand this. And we fully support your efforts to make a decision that is based on facts and real reviews by other customers. Therefore, we go an extra mile to stay open and transparent when it comes to our clients' feedback. And we welcome you to read the dozens of opinions our professional detailing services have received. You may choose to scroll through the feedback we have received for our eco car wash services on our website below. Or you may want to read the ones left from customers on our Facebook page and those of our franchises across the country. Additionally, you can also view the dozens of reviews that Yelp users have shared. It is up to you to decide which way you would prefer to go.
Leave Your Own Eco Car Wash Review
Have you ever used our professional detailing services? We would be happy and honored to see what you think of them! Thus, you can help us get even better at what we do. Moreover, by sharing your experience with our eco car wash services, you can help other people make an informed and well-supported choice as well! To top it all, your opinion may make a difference, inspiring and encouraging others to take better care of our environment by using nature-friendly products and services!
DetailXPerts
Average rating:
47 reviews
Jan 19, 2023
Terry Cleveland
Terry has been keeping our vehicles in excellent conditions for years. He does an amazing job. My whole family highly recommends him!
Jun 16, 2017
Excellent Job!!!
DetailXPerts did an excellent job on my poor abused 11 year old SUV. The interior was spotless and so clean. Exterior looked almost brand new again. I will be a returning customer.
Thank you, Genie! It's our pleasure to serve you!
Jun 1, 2017
Always a Great Experience
For the last few years I've had my car detailed By DetailXPerts... and every year they WOW me!! The staff is so friendly and my van always looks amazing. I would highly recommend this company to all of my friends and family.
Thank you, Barb!
Apr 6, 2017
Twice as Good
It cost twice as much as some other detailing that I've had but it's more than twice as good. My 2011 SAAB 9-3 is small but two detailers spent more than three hours on it. It was done beautifully and I love driving it again. I watched as it was being done and it was a total, magical transformation. It was worth every dollar spent and I volunteered an extra tip for a job extremely well done.
Thank you for your feedback, Donald! We appreciate your support!
Nov 3, 2016
Outstanding
Tried the service for the first time today. My car was absolutely filthy and so I went all in and had the maximum treatment. Terry did an outstanding job and my Challenger looks like new on both the inside and the outside. His service was impeccable and I will be using his services again in the future. Highly recommend him!
Hi, Tim, thank you for your feedback. Looking forward to seeing you soon. Contact us for some great specials!
Sep 30, 2016
Great Job Detailing a Big Boat
I needed a 28 foot Mastercraft detailed for a trade show, and the team at DetailXPerts did a great job. Katrina was very helpful in coordinating the whole process.
Thanks, Cameron! We appreciate you 5-star feedback. We will see you soon!
Jul 22, 2016
They Did a Fantastic Job!
They did a fantastic job! They were very accommodating and convenient. I would highly recommend this eco auto spa company.
Thank you for your feedback, Trina! We appreciate the opportunity to service you. Look for our e-newsletter for hot deals, tips, and more.
Jun 27, 2016
Outstanding Service
They made it very convenient for me, by coming to my place of work. They arrived on time and got started immediately. The car was in need of a good deep clean, as it had been the primary vehicle my wife and I used to transport our four kids. As I'm sure you can imagine, there was a lot that needed attention. They stayed as long as necessary to get the job done and did a great job. I would highly recommend this company and plan on using them again in the future.
Hi, Craig! Thank you for allowing us to service your vehicle.
Jun 22, 2016
Excellent Service!!!
They did an excellent job in cleaning my vehicle. They were professional and thorough. Highly recommend the eco auto spa!
Hi, Amy! Thank you for the feedback. We enjoyed servicing you.
May 19, 2016
Outstanding
I loved the location, professionalism and the quality of work. I will continue to use their service and highly recommend you look no further.
Hi, Tracey! We appreciate the opportunity to service you.
Page 1 of 5:
«
‹
1
2
3
4
5
›
»