DetailXPerts is a successful truck car wash business and franchise system that's grounded in strong experience and business success. And while we care about business growth, we're committed to the things most important in life!
Here's How We Built Resilient Business Opportunities for Our Current and Future Franchisees:
Our Values
DetailXPerts holds a triple bottom line philosophy: people, planet, and profit. We are responsible stewards of the environment and we also embrace our communities. By implementing new eco-friendly technology and by training new business leaders, we witness growth while also doing great things for the world around us.
Our Brand
DetailXPerts provides innovative, eco-friendly car detailing services that the market values. Our truck wash business is the first business of its kind on the market. With an eco-friendly edge, DetailXPerts'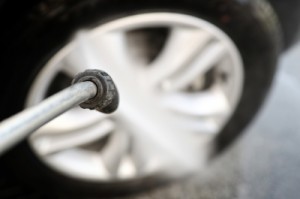 patent-pending steam cleaning system conserves the precious natural resource of water.
In cleaning 15 vehicles, the DetailXPerts system only uses two gallons of water! Without harsh chemicals that harm the environment or damage showroom finish, DetailXPerts is a professional detailing brand that customers love. Our franchisees have the power to be mobile and flexible as profitable businesses can be managed from various sites like hotels, casinos, parking garages and country clubs.
Our Story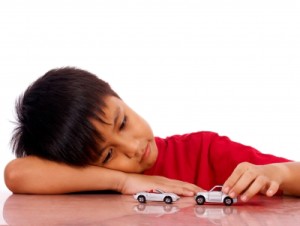 Watching cars go past, Emmanuel, Jr., asked, "Hey, dad, why don't you wash cars with steam?" Little did they know that in this moment this young, inquisitive mind had spawned an idea that would break the mold of the car wash industry. As a professional engineer, though first puzzled by his son's suggestion, Emmanuel became instantly curious about the possibilities. Then, in subsequent years, Emmanuel researched, experimented and perfected an innovative car and truck detailing process that integrated steam!
In 2004, the steam cleaning process was filed for patenting. The first DetailXPerts auto detail shop was opened in Indianapolis by Emmanuel and his wife Angela in 2006. It soon became a brilliant success! After realizing the potential in this green business to create jobs, build communities, and offer business opportunities, Emmanuel and Angela committed to building a car wash franchise.
In 2008, DetailXPerts created the first eco-friendly vehicle steam cleaning franchise in the United States. Since then DetailXPerts has continued to grow at a consistent rate. With the objective of opening more than 1,100 franchises and creating 30,000 jobs in the next 10 years, the executive team pushes DetailXPerts to expand and continually prosper.
Explore more: