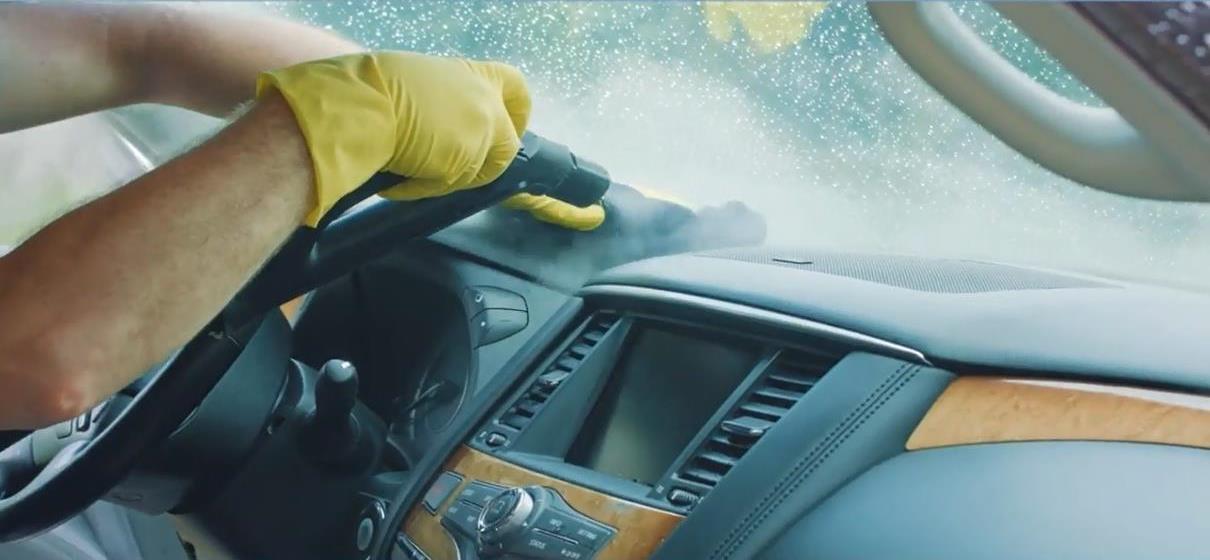 Steam Sterilization - More Than Steam Detailing
DetailXPerts is not simply leading the professional detailing market. We are constantly innovating and finding new ways to be of service and help to our customers. This is how we were able to utilize our strong steam process to work against the spread of viruses, bacteria, fungi, and other harmful microorganisms in both vehicles and buildings.
Steam Detailing and Sanitizing
Steam has been recognized and used by hospitals and medical labs as a preferred method for sanitization and sterilization for decades. DetailXPerts pioneers the use of steam in our patent-pending technology to provide a superior level of detailing and sanitization for vehicles and buildings. According to the World Health Organization, temperatures of 140-150 degrees Fahrenheit are enough to kill most viruses; boiling water (212 degrees) destroys pathogens like bacteria, viruses, and protozoa. In comparison, our super-heated steam can reach more than 300 degrees - more than enough to rid you of most known germs.
Powerful Disinfectants
Highly effective steam is not the only weapon in DetailXPerts' arsenal against sickening microorganisms in vehicles and buildings. We also apply high-power cleaners and disinfectants, registered with the US Environmental Protection Agency (EPA) for use against emerging pathogens, including SARS-CoV-2, the novel coronavirus that causes COVID-19. Their super concentrated formula also kills HIV-1, Hepatitis B and C, Escherichia coli, Salmonella, and other types of viruses and bacteria, for a completely clean, sterilized, and safe environment.
Our products are biodegradable and have a PH-neutral formula that's gentle and protective of delicate and sensitive surfaces. Their premium ingredients work for complete eradication of dirt, grease, and other soils, leaving only beautifully clean and sparkling areas.
Call us today at 352-531-6925 to learn more about how we can help you and your business have beautiful, clean, and safe vehicles and working places.