More Details, Please Podcast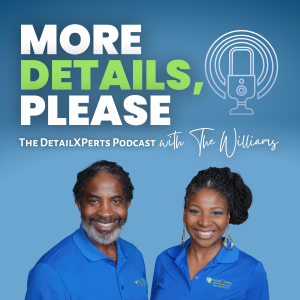 DetailXPerts is happy to present its brand new podcast "More Details, Please" where we discuss what it takes to turn passion into purpose.
"More Details, Please" is a podcast about entrepreneurship and all its related aspects. Our hosts, Angela and Emmanuel Williams, sit down with inspirational people who share their stories of triumphs and failures, their unique perspectives, passion for innovation, and their thoughts on what it takes to make it in business.
Subscribe to our "More Details, Please" podcast on your favorite podcast channel:
Be a Guest on the "More Details, Please" Show
Are you an entrepreneur or community leader who has turned their passion into purpose? Then we'd be thrilled to have you as a guest on our show! We're always curious to hear exciting stories of successes and lessons learned along the way. If you know you have a valuable story to share, we know you can be of service, benefit, and inspiration to our listeners. So, we'd like to learn more details, please!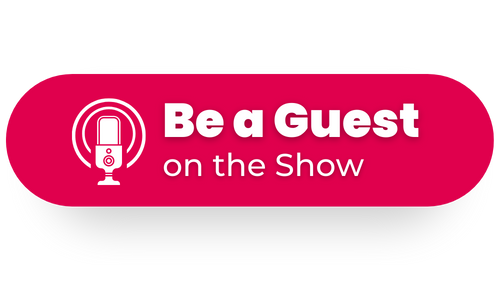 "More Details, Please" Hosts Bios
Emmanuel Williams, CEO and Co-founder, DetailXPerts
With a background in engineering, Emmanuel built DetailXPerts around a sophisticated steam cleaning process that saves water and sanitizes. As a leading authority on green cleaning practices, Emmanuel has dedicated his career to promoting environmentally friendly cleaning methods in the auto detailing and commercial cleaning industries. He is also passionate about supporting local communities and mentoring entrepreneurs seeking sustainable franchise opportunities.
Angela Williams, President and Co-founder, DetailXPerts
Angela has a deep understanding of business and all things entrepreneur related. Her expertise includes Information Technology, Financial Systems, and Accounting. She is a certified Project Management Professional, too. Her insights and experience drive the success of DetailXPerts, a thriving eco brand. Angela is always active in an evolving business landscape, from championing green tech to building strong client relationships. She's also dedicated to mentoring franchisees from startup to success.
Together, Emmanuel and Angela bring a wealth of knowledge and experience to the table and are excited about talking to other entrepreneurs and leaders who share their passion for inspiring listeners on More Details, Please.
Podcast Episodes